Exterior Tiling North Shore
Exterior Tiling Services in North Shore Auckland
Tiler North Shore Auckland is the go-to source for all your exterior tiling needs. Whether you're looking to spruce up a patio, upgrade an outdoor kitchen or create a stunning balcony, our experienced and knowledgeable team of professionals can help bring your vision to life. We use only the highest quality materials and workmanship in every project we undertake, so you can be sure that whatever job we do for you will last for years to come.
At Tiler North Shore Auckland, we understand how important it is to have reliable and trustworthy professionals available when it comes time to make those big decisions about home improvement projects. That's why we take pride in providing superior customer service and top-notch results on each and every one of our jobs. Our team has been serving homeowners in the area since 2008, with hundreds of satisfied customers who continue to recommend us without hesitation.
When you choose Tiler North Shore Auckland as your exterior tiling provider, you get more than just expert craftsmanship; you also get peace of mind knowing that everything we do meets industry standards and exceeds expectations.  Contact us today for a free quote!
Benefits Of Hiring A Professional Tiler
When it comes to tiling, hiring a professional can provide you with many benefits. First and foremost, they are experienced in the job and will be able to complete it quickly and efficiently. Furthermore, they have access to the right tools and equipment that may not be available to DIYers or those without experience. This means your tiling project is done correctly from start to finish.
Additionally, working with a qualified individual also gives you peace of mind as any issues that arise during the process can easily be addressed by them. They will ensure that all materials used meet industry standards for durability and longevity. Plus, their expertise ensures that everything looks aesthetically pleasing when completed. All these advantages add up to a successful tiling project.
Types Of Exterior Tiling Services Provided
When it comes to exterior tiling, there are a variety of services that Tiler North Shore Auckland can provide. These include sealing, waterproofing, and re-grouting existing tiles as well as installing new tile designs in many different styles. With these services, you'll have the assurance of knowing your home is safely protected from water damage with a professional installation job.
Aside from protecting your property, hiring a professional for exterior tiling will also make sure you get the best result out of any chosen design. This means being able to choose from an array of materials such as ceramic, porcelain or marble tiles – each offering their own benefits depending on what aesthetic look you're after. Choosing the right material is essential in ensuring not only a beautiful outcome but one that stands the test of time too.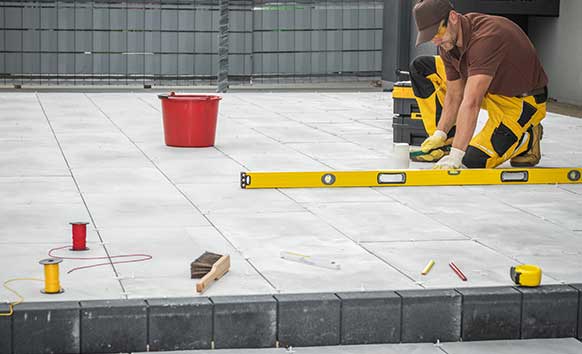 Choosing The Right Tiling Material
Choosing the right tiling material is key for creating a beautiful, long-lasting exterior. With so many options available, it can be overwhelming to narrow down which one best suits your needs and budget. We'll help you choose the perfect tile for your outdoor space with our expertise in tiling services.
From ceramic tiles to porcelain tiles and beyond, we can give you advice on choosing the ideal material that fits both your aesthetic preferences and practical requirements. Our knowledge of different types of materials means we can provide suggestions based on durability, cost and other factors. Plus, if you need assistance with installation or maintenance, our team has years of experience working with various materials so they know exactly what will work best for each individual project.
Tips For Ensuring Quality Exterior Tiles
When it comes to tiling the exterior of your home, there are several factors you need to consider in order to ensure quality. Here we'll look at some tips for ensuring that the tiles you choose will last and keep looking great.
First off, always use a reputable contractor who is experienced with outdoor installations. They know how to properly prepare the surface, select appropriate materials and apply grout correctly so that your tiles don't move or become loose over time. It's also important to select tiles specifically designed for outdoors – these should be stronger than those used inside as they have to withstand temperature changes and other elements. Additionally, make sure the tile has been treated with sealant before installation to protect against mould growth and increase its durability.
Once installed, proper cleaning and maintenance is key. Regularly sweep away dirt and debris from between them and wipe down any areas where water can accumulate which could cause staining or damage if left unchecked. If necessary, re-seal every few years using high-grade products – this will help preserve their longevity too. In terms of repairs or replacements, contact an expert who specializes in exterior tiling services when needed instead of attempting DIY solutions that could lead to further problems down the line. Moving forward, let's discuss how best to clean and maintain exterior tiles…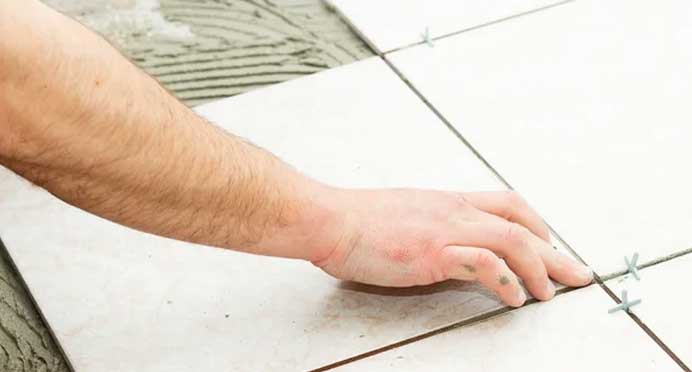 Cleaning And Maintenance Of Exterior Tiles
When it comes to exterior tiling, there's no room for shoddy work. To ensure your outdoor tiles stay in top condition, regular cleaning and maintenance is essential. Tiler North Shore Auckland provides a comprehensive service that caters to all your needs. Here's what they can do for you.
To start with, they provide routine care and upkeep of your outdoor tiles – from pressure washing to sealing. This helps keep dirt and grime at bay so the surfaces remain clean and attractive. They also inspect the area regularly to make sure everything is functioning as it should be, preventing any potential problems down the line. Plus, if any repairs or replacements are needed, their team will take care of those too!
Regularly scheduling these services with Tiler North Shore Auckland means you won't have to worry about maintaining your outdoor tiles yourself – leaving you free to enjoy them without hassle. In addition, their expert technicians have years of experience dealing with various types of tiles which ensures quality results every time.