Tiling North Shore Auckland
About us – North Shore Tiling Services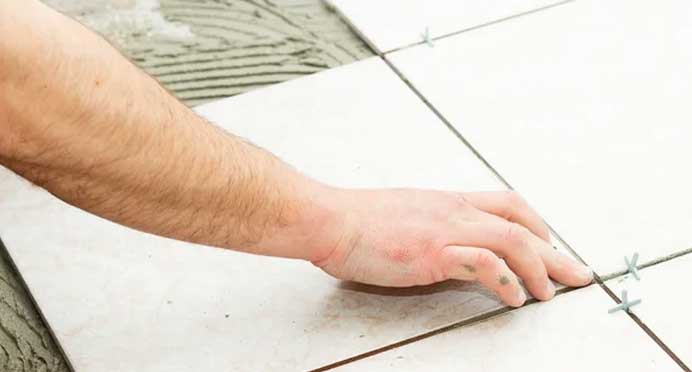 At Tiler North Shore Auckland, we specialise in all types of tiling projects. From installing new tiles to restoring old ones, our experienced team can handle any job with ease and expertise. Our services include wall and floor tiling, natural stone tiling, bathroom renovations and more.
We use only the highest quality materials for all of our projects to ensure that you get a durable finish that will last for years to come. We take great pride in delivering superior customer service and satisfaction on every job, no matter how big or small it is. With competitive prices and knowledgeable staff members, Tiler North Shore Auckland promises to meet your needs quickly and efficiently.
Our team has worked hard to build an excellent reputation throughout the North Shore area by providing reliable tile installation and repair services at reasonable rates. Plus, we offer free estimates so you have peace of mind knowing exactly what you're getting before starting any project. So if you're looking for a top-notch tiling company in Auckland's North Shore region, look no further than Tiler North Shore Auckland! Contact us today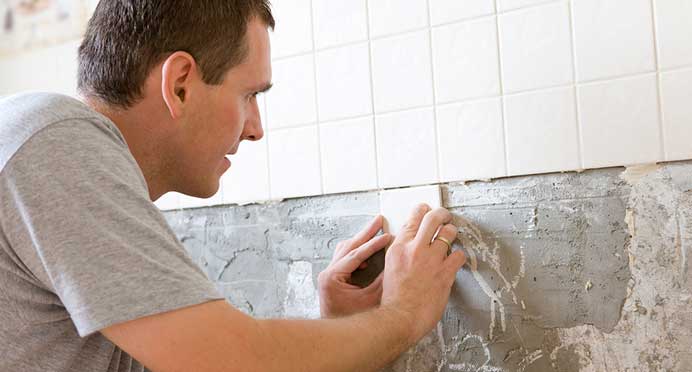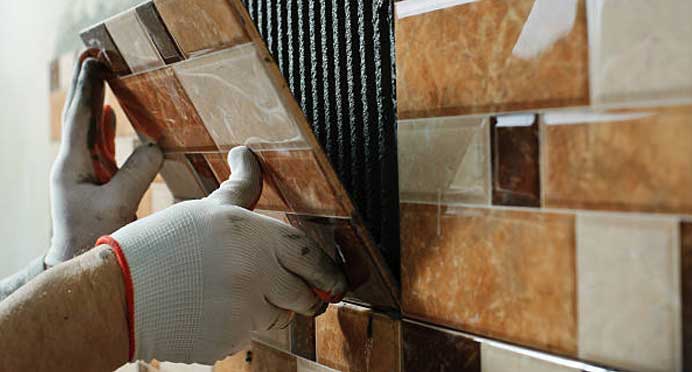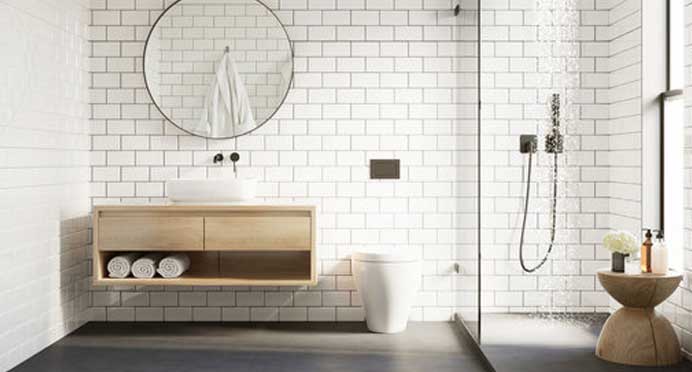 Local Tiling Services
We understand that undertaking a tiling project is an investment and require careful planning – which is why we offer professional advice throughout the entire process. From selecting materials and designing your space with unique patterns, cuts and mosaics – our experienced tilers will be there every step of the way to ensure you get exactly what you need. No matter how big or small your job may be, our team has got it covered!
At Tiler North Shore Auckland, we pride ourselves on offering superior service at competitive prices. By combining top-notch workmanship with premium materials, we guarantee results that not only look great but also stand the test of time. So if you're looking for reliable tiling services in the Auckland area, don't hesitate to reach out to us today – let us show you what sets us apart from other providers! With this overview now complete, let's take a closer look at what exactly we do… …and the unique solutions we can provide to your tiling needs.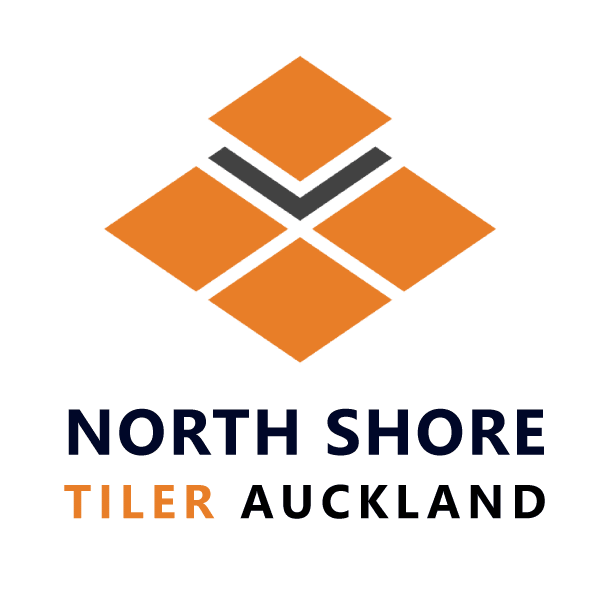 Types Of Tiling Projects
At Tiler North Shore Auckland, we offer a variety of tiling projects to suit any need. From small renovations to larger-scale builds, our experienced team is here to provide you with the highest quality results. Here are four types of tiling jobs we can help with:
1) Wall and floor tiles – We specialize in transforming your walls or floors into something unique that will make an impact on any room. Whether it's for a modern look or something more classic, our tilers at Tiler North Shore Auckland have the tools and skillset necessary to achieve the desired result.
2) Backsplash installation – When it comes to kitchen design, there's nothing quite like adding a stylish backsplash as a focal point. Our professional tilers at Tiler North Shore Auckland have expertise in installing various kinds of material such as glass, stone or ceramic tile for optimal aesthetic appeal.
3) Shower enclosures – A well-designed shower enclosure adds an element of luxury to any bathroom space. With years of experience under their belts, our tilers from Tiler North Shore Auckland are equipped with the knowledge and skill set needed to install beautiful showers quickly and efficiently.
4) Outdoor patios – Wanting some extra outdoor living space? Let us bring life back into your patio area! Our tilers from Tiler North Shore Auckland specialize in creating stunning outdoor spaces that add value to your property through careful planning and attention to detail.
Our expert team has all the right qualifications and experience when it comes to handling different types of tiling projects – no matter how big or small they may be! Now let's explore why hiring a professional tiler is beneficial…
Benefits Of Hiring A Professional Tiler
When it comes to tiling in Auckland, there's nothing quite like having a professional on the job. From bathroom floors and shower areas to kitchen splashbacks and outdoor patios, hiring a professional tiler is essential for achieving quality results.
Not only can these experienced craftspeople create stunning designs that'll transform any space, but they also bring with them the right tools and materials necessary for the project. Plus, they know how best to handle challenging substrates such as tiles over existing concrete or uneven surfaces. A pro will deliver perfect cuts every time without compromising on safety standards. When you hire a qualified and certified tiler from North Shore Auckland, you're guaranteed durable finishes that stand the test of time.
Working with an expert also provides peace of mind knowing your property is protected throughout each stage of the installation process. They're committed to completing jobs efficiently, so you don't have to worry about delays or budget blowouts. All in all, enlisting a professional tiler has its many benefits – ensuring high-quality results while making sure safety protocols are adhered to at all times.

What Areas Do We Cover
We are thrilled to offer our tiling services in Auckland's North Shore. Our team of professional tilers are highly qualified and experienced, and dedicated to offering top-notch service for each and every customer. From residential to commercial, no job is too small or too large.
We serve North Shore Auckland, as well as other parts of West Auckland including Henderson, Waitakere City and the suburbs nearby. From a full home renovation to minor repairs, you can rely on us!
Our aim is for each project to go as smoothly as possible, giving customers the assurance that their tiling needs will be taken care of with skill and efficiency. 
Frequently Asked Questions
What Is The Cost Of The Services Provided?
When considering services provided by Tiler North Shore Auckland, cost is an important factor. It's essential to know what you'll be paying for the service and how that fits into your budget. That's why it's worth taking some time to research the costs associated with this company's services.
Tiler North Shore Auckland offers a variety of tiling solutions at competitive prices. They provide both standard and customised options, making it easy to find something suitable for any project. Furthermore, their team of experienced professionals will work closely with clients to ensure they receive high-quality results in a timely manner. Prices may vary according to the complexity or size of the job, but customers can rest assured knowing they are getting value for money when working with Tiler North Shore Auckland.
Overall, understanding the cost involved in using Tiler North Shore Auckland is key when deciding whether this is the right choice for your needs. With reasonable rates and excellent customer service, there's no doubt this company provides great quality tiling solutions at affordable prices.
How Soon Can The Tiling Project Be Completed?
At Tiler North Shore Auckland, we understand that completing a tiling project quickly is important. That's why our professional tilers take pride in delivering high-quality results within an agreed timeline. We also ensure that all of our staff are experienced and fully insured to guarantee the highest standards of workmanship.
We can provide you with an accurate estimate for how long your tiling job will take once we have assessed the size and scale of the project. Depending on the complexity, most jobs can be completed within one to two weeks. Of course, if you need any urgent repairs or replacements done then we can prioritize certain sections too.
TIP: Make sure you plan ahead when it comes to large projects – consider what materials you'll need beforehand so there won't be any delays during the process. This way, you can get your dream look quicker!
What Materials Do You Use For Tiling Projects?
At Tiler North Shore Auckland, we are proud to offer quality tiling services. But what materials do we use? We have the best range of tiles available in New Zealand and make sure that each project is completed with the highest level of professionalism and care.
Our highly experienced tilers work with a wide variety of materials such as:
• Ceramic & Porcelain Tiles – these are ideal for bathrooms, kitchens, laundries and any other indoor area;
• Natural Stone Tiles – perfect for outdoor areas like patios or poolside decks;
• Mosaic Tiles – great for adding texture and colour to your walls or floors.
We take extra care when working with all types of tile materials, from natural stone to mosaics. Our team has been trained to properly prepare surfaces before beginning each project, using only premium grade grouts and sealers for maximum longevity. Additionally, our professional staff will clean up after every job so you can enjoy your newly renovated space without a worry!