North Shore Auckland Tiler
Local North Shore Auckland Tiling Services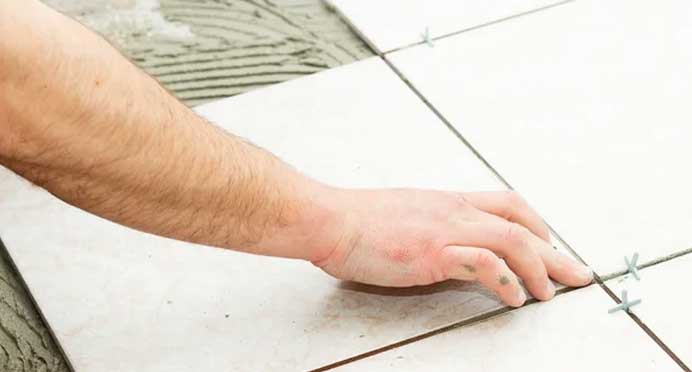 Welcome to Our Auckland North Shore Tiling services If you're looking for the best tiling solutions in town, then look no further. We offer a wide range of tiling products and services that are sure to meet your needs. From residential to commercial projects, we have it all covered.
Our team of highly qualified experts will provide you with top-notch customer service as well as quality materials and workmanship that is second to none. With years of experience and knowledge, our team can ensure that your project goes smoothly from start to finish. Whether it's flooring, wall cladding or feature walls – we've got you covered!
We understand how important it is for your job to be done right the first time around, so let us show you why Northshore Auckland Tiler should be your go-to provider when it comes to any tiling project. Get in touch today and find out more about what we can do for you!
Residential & Commercial Tiling

Kitchen and Bathrooms

New Builds or Repairs & Maintenance

Waterproofing

Under Tile Heating

Floor preparation and screed work

And More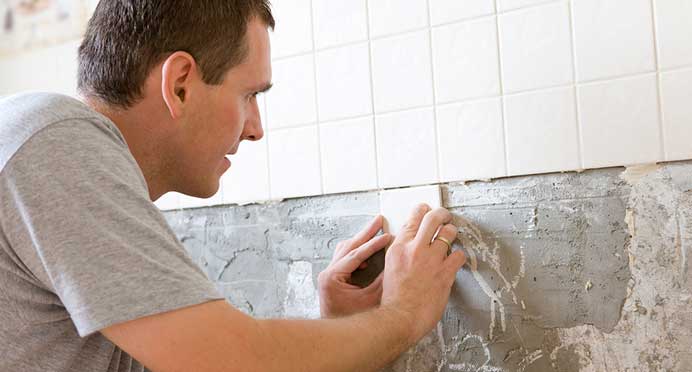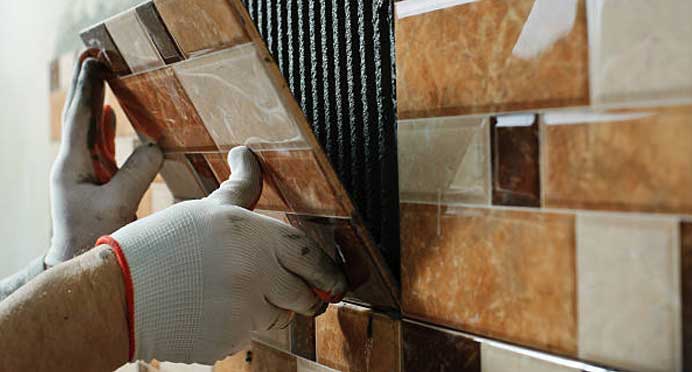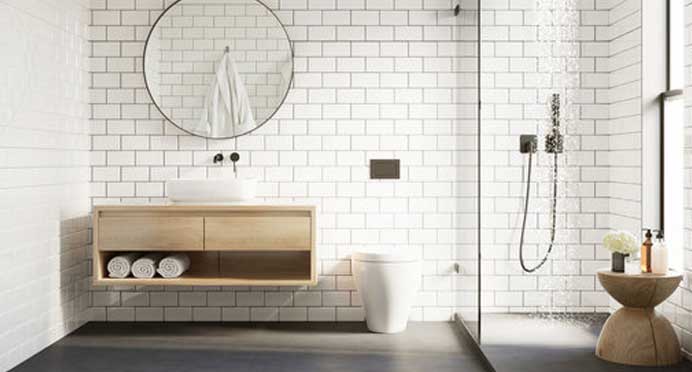 Auckland North Shore's Expert Tiling Services
We at North Shore Auckland Tiler specialise in professional tiling services for the Auckland North Shore area. Our team of experienced tilers have years of experience providing comprehensive, quality service to our customers. We can handle all kinds of residential and commercial projects – from new constructions to repairs and replacements – with ease. As a premier tiler in North Shore Auckland, we're committed to making your space look beautiful inside and out by using only the highest-grade materials available.
With our expertise, you won't need to worry about any aspect of your project; from start to finish, we guarantee that it will be completed on time and within budget. Whether you're looking for kitchen or bathroom tile installation, flooring upgrades, outdoor waterproofing solutions, or anything else related to tiling services in Auckland North Shore – our team is here to help!
At North Shore Auckland Tiler, customer satisfaction is always top priority – so when you choose us as your go-to tiling provider, rest assured knowing that you are getting unbeatable value for money along with excellent customer service every step of the way.
Kitchen floor and splashback
Bathrooms
Walls
Floor screed
Silicon and grout refurbishment
Stone and mosaic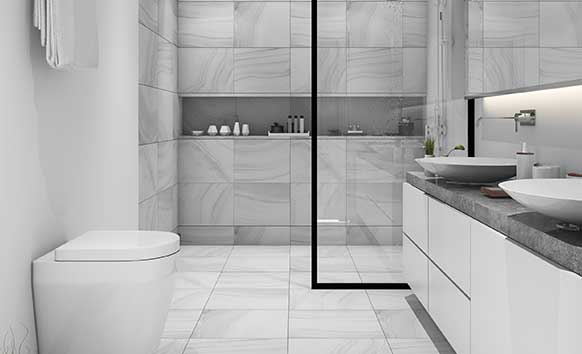 At North Shore Auckland Tiler, we specialize in bathroom tiling. Our experienced team can help you transform any area of your home with our high quality materials and meticulous attention to detail. We are committed to providing superior customer service every step of the way.
We will work closely with you to make sure that your project is finished on time and within budget. Whether it's a simple repair or a complete remodel, we have the tools and expertise necessary to get the job done right. From selecting the right tile for the space to laying it correctly, we guarantee satisfaction with our results.
Our bathroom tiling services offer plenty of options when it comes to style and design. Choose from an array of colors, textures, shapes, and finishes to create a look that reflects your personal taste as well as complements your existing décor. With us, you're sure to find something that fits both your needs and budget! Let's start creating the perfect bathroom together – contact us today for more information about our bathroom tiling solutions.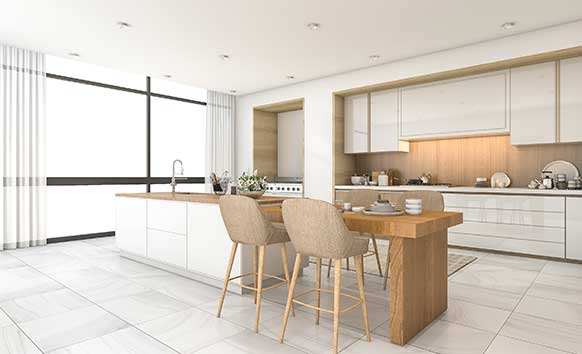 Kitchen tiling is a specialised skill and at Northshore Auckland Tiler, we have the experience to deliver an exceptional service. Our team are experts in kitchen design and will work closely with you to ensure your vision for your kitchen comes to life. We take pride in our attention to detail and use only high-quality materials when it comes to tiling any type of kitchen surface. With our expertise, you can be sure that not only will the job look great but it will also last for years after completion.
When considering whether or not to tile your kitchen, there are many things that need to be taken into account such as budget, style preferences and overall functionality. At Northshore Auckland Tiler, we understand this and are committed to providing you with guidance every step of the way. No matter the size of your project, big or small, we guarantee quality results each time.
With decades of combined experience under their belt, our professional team has seen it all when it comes to kitchen tiling projects. Whether you're renovating an existing space or starting from scratch, they know what works best so you can rest assured that your new kitchen will be absolutely stunning.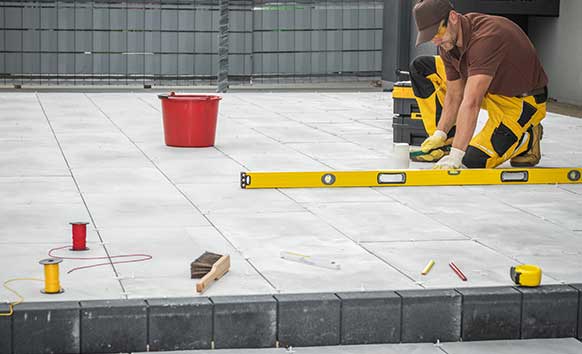 Exterior tiling is one of our most popular services at North Shore Auckland Tiler. We specialize in providing high-quality exterior tiles for all kinds of outdoor applications, from driveways and patios to pool surrounds and retaining walls. Our experienced team has a wealth of experience working with different materials, so you can trust us to deliver the perfect results every time:
• Quality: All our tiles are sourced from leading manufacturers, so you know they'll last. Plus, we use only the best installation techniques to ensure your project looks beautiful and stands the test of time.
• Variety: With an extensive range of styles and finishes available, you'll be able to choose something that suits your property perfectly. Whether it's modern or traditional design elements, there's plenty of choice on offer.
• Expertise: We pride ourselves on being knowledgeable about everything that goes into successful exterior tile projects – from preparation work to finishing touches. So whether you need help selecting the right products or advice on how to maintain them over time, we're here for you every step of the way.

Why Choose Northshore Auckland Tiler?
Choosing the right tiling service is essential for ensuring that your project turns out exactly how you want it. Northshore Auckland Tiler offers a high-level of expertise, quality materials and customer service that sets us apart from other providers. Our team of experienced professionals can provide advice on all aspects of your job to ensure everything runs smoothly, giving you peace of mind throughout the entire process.
We use only the best tiles available in the market, ranging from traditional ceramic to modern mosaics. We are proud to have built up an excellent reputation among our clients over many years – something we strive to maintain by delivering consistent results every time. With our commitment to providing outstanding services at competitive prices, there's no reason not to choose Northshore Auckland Tiler for your next tiling project!
By taking advantage of our professional services and top-quality products, you can be sure that your project will turn out just as you imagined. Now that you know why Northshore Auckland Tiler should be your go-to provider for tiling solutions, let's take a look at what kinds of tiles we use.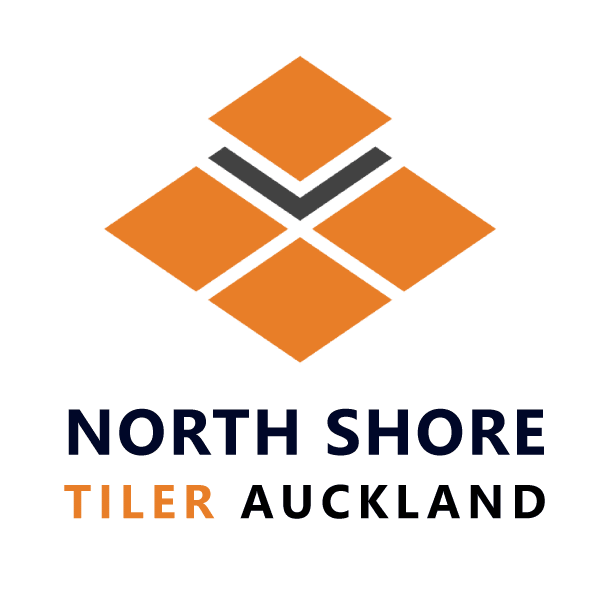 At Northshore Auckland Tiler, we don't just offer exterior tiling services. We have a range of other solutions to suit your needs. From waterproofing to bathroom and kitchen renovations, our experienced team can help bring your ideas to life.
Our goal is provide the highest quality service while ensuring that every project meets local standards and regulations. All of our workmanship is done with attention to detail, guaranteeing top-notch results you'll be proud of for years to come. Plus, if something does go wrong, we've got you covered with all necessary warranties and guarantees in place.
So whether it's an outdoor space or indoor upgrade, trust us at Northshore Auckland Tiler to get the job done right – on time and within budget!
Looking for a Wellington Tiler? Wellington Tiling Pros are the ones to talk to!
Or, If you are after a tiler in Dunedin, Check out Dunedin Tiling Pros.

What Kinds Of Tiles Do We Use?
At Northshore Auckland Tiler, we take pride in the quality of tiles that we use to complete jobs. We understand how important it is for our clients to feel confident about their tiling project, so let's discuss what kind of tiles are available!
First and foremost, there's ceramic tile. This type is made from clay and goes through a firing process at high temperatures; it comes in many shapes, sizes, colors, and textures. Furthermore, ceramic tile is easy to clean and maintain—perfect for floors or bathrooms.
The next option is porcelain tile. It has similar characteristics as ceramic but with an added bonus: porcelain requires less maintenance due to its denser material composition. Plus, this versatile choice looks amazing when used on walls or countertops! Here are some benefits of choosing either one:
• Ceramic Tile:
○ Budget-friendly
○ Many design options
• Porcelain Tile:
○ Durable & low-maintenance
○ Variety of styles & finishes
Both types offer great solutions for your tiling needs; however, you may want something even more contemporary like glass mosaic tile or natural stone tile. Glass mosaic tile provides a unique look that adds sparkle and shine to any space while natural stone offers timeless beauty perfect for outdoor surfaces such as walkways or patios. So if you're looking for something extra special, these two materials will certainly do the trick! With all these different types of tiles out there, you'll be sure to find exactly what you need for your project. Moving forward then – What types of projects do we work on?
What Types Of Projects Do We Work On?
At Northshore Auckland Tiler, we take pride in the breadth and depth of projects that we work on. From small jobs to large scale contracts, no job is too big or too small for our experienced team. We can handle all kinds of tiling needs with ease and efficiency. Here's a list of just some of the types of projects we can help you with:
– Bathroom remodels & refinishing
– Kitchen backsplashes & flooring
– Swimming pool surrounds & patios
No matter what project you have in mind, our team will make sure it gets completed properly and to your satisfaction! We use only top quality materials when it comes to tiles so that you'll get the best possible results from your investment. Plus, our competitive rates ensure you won't be breaking the bank either. With us, there's no need to worry about any hidden costs or surprises along the way. Ready to start working on your next tiling project? Let Northshore Auckland Tiler show you how they can bring it to life!
From residential properties to commercial settings, our experts know exactly how to meet each client's individual needs.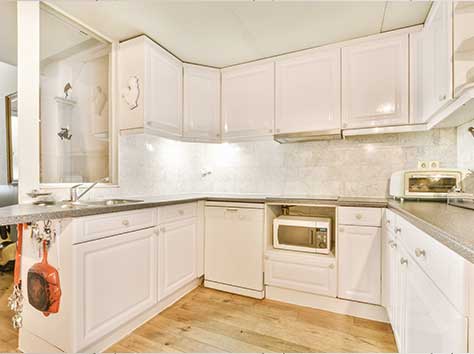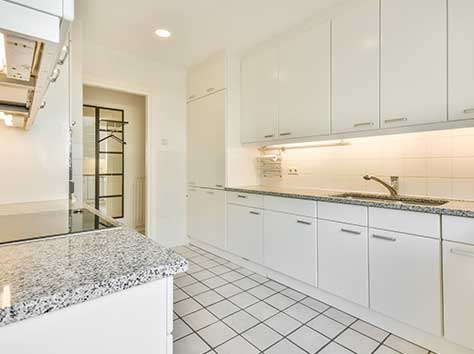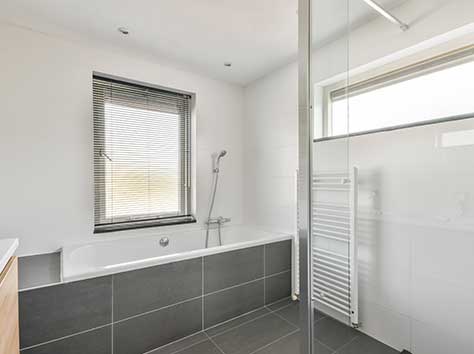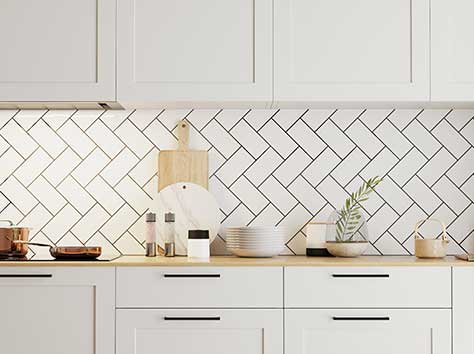 What Is The Process For Our Tiling Services?
Are you looking for the right process to get your tiling project done? Whether it's a bathroom, kitchen, or other area of your home, our Auckland North Shore Tiling Services team has got you covered. We have years of experience in providing top-notch services, so you can rest assured that your project will be taken care of from start to finish.
The first step is getting an initial consultation with us. During this time we'll discuss what kind of tile and design options are available to best suit your needs. Once all the details have been ironed out, we'll provide you with an estimate of costs and timelines associated with the job. After everything is agreed upon, we'll begin work on preparing the floor and laying down the tiles according to plan. Finally, after the installation is complete, we'll make sure any necessary grouting and sealing is carried out correctly before leaving your space cleaner than when we arrived.
With our comprehensive process for tiling services delivered by experienced professionals at competitive prices, there's no reason not to choose us for taking care of your next renovation or construction project! Now that you know how our tiling services work let's take a look at what maintenance services do we offer?
What Maintenance Services Do We Offer?
At North Shore Auckland Tiler, we take pride in offering excellent maintenance services for all your tiling needs. Our experienced team of professionals is here to help you keep your tiles looking and functioning as good as new. We provide regular cleaning services, repairs, and replacements so that your tiles stay beautiful and useful for years to come.
We can also advise on the best care routine for your particular type of tile installation. From sealants and waxes to deep cleans with specialised products, our technicians know exactly what's needed to ensure a long service life for your tiled surfaces. With our help, you can be sure that everything looks great – whether it's indoors or outdoors.
Our team will work closely with you to find out which maintenance practices are most suited to your specific situation and budget. With our expert guidance, you won't have any problems keeping up with the upkeep of your tiled areas over time. Let us show you how easy it can be to maintain beautiful tiled surfaces!
What Areas Do We Cover
We are proud to offer our tiling services in Auckland North Shore. Our professional team of tilers is highly experienced and skilled, and we're committed to providing the highest quality service for each client that comes through our doors.
From residential projects like bathrooms and kitchens, to commercial spaces such as offices or retail stores, no job is too big or too small. In addition to North Shore Auckland, we also cover areas across West Auckland, including Henderson, Waitakere City and other surrounding suburbs. Whether you need a full renovation on your home or just some minor repairs done around the house, you can count on us!
We strive to make every project go smoothly from start to finish so that customers can rest easy knowing their tiling needs have been taken care of with expertise and efficiency. With this in mind, let's take a look at what our process looks like when it comes to tiling services.
Our Partners
If you are looking for 'Tiler Tauranga' then make sure you check out Tauranga Tiling Pros.
Frequently Asked Questions
What Is The Cost Of Your Tiling Services?
At North Shore Auckland Tiler, we are proud to provide quality tiling services at competitive prices. With our years of experience and expertise in the field, you can rest assured that your project will be completed with precision and care.
When it comes to cost, there are a few factors to consider:
• The scope of the project – how large is the area being tiled?
• The complexity of the job – does it require intricate designs or special considerations?
• The type of materials used – ceramic tiles versus natural stone, for example.
• The number of layers required – more complex jobs may need additional coats.
• Labour costs – these will depend on the complexity of the job but also on any specialist skills required for a successful outcome.
We offer free quotes so you know exactly what you're dealing with before getting started on your tiling project. You can contact us via phone or email if you would like to learn more about our pricing structure. We look forward to hearing from you!
What Is The Turnaround Time For Your Tiling Projects?
When it comes to tiling projects, turnaround time is an important factor. How quickly can you get the job done? That's what many of our customers ask us at North Shore Auckland Tiler.
We understand that speed can be a priority when it comes to renovations and improvements in your home or business premises. We strive to deliver quality work within agreed timelines so that your project can be completed on schedule. Our experienced team use their expertise and knowledge to ensure maximum efficiency throughout all stages of the project – from measuring and preparation through to installation and finishing touches. With each step taken with care, we make sure that your tiling services are finished swiftly without compromising on quality.